With kulula.com, traveling is drama-free - no nasty surprises, only pleasant experiences. To show this, I came up with the idea of taking famous, fictional journeys and removing all the drama from them.

Note: This campaign has not moved into production and so the illustration artwork used is for mockup purposes only and would be replaced with commissioned artwork in the final creative.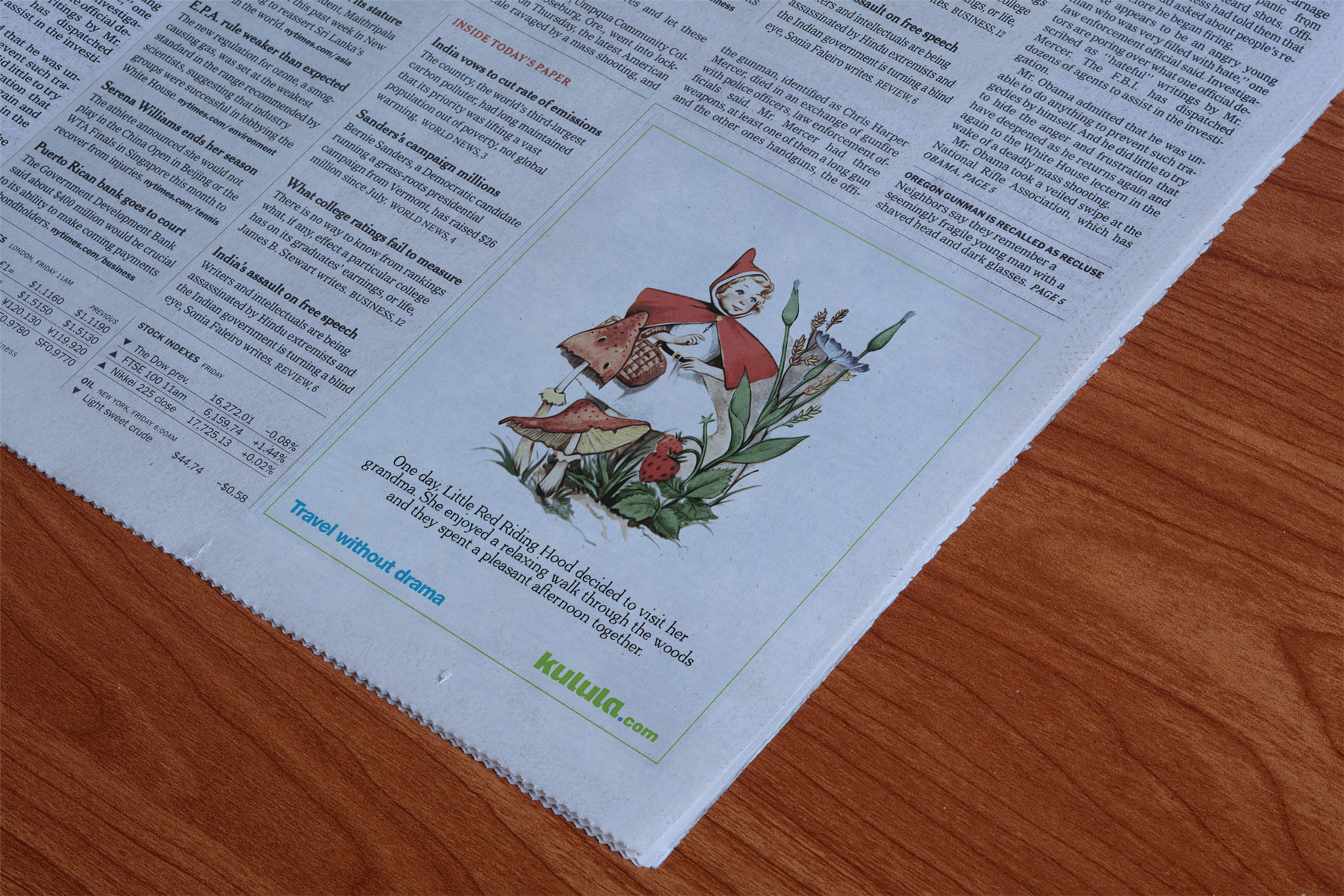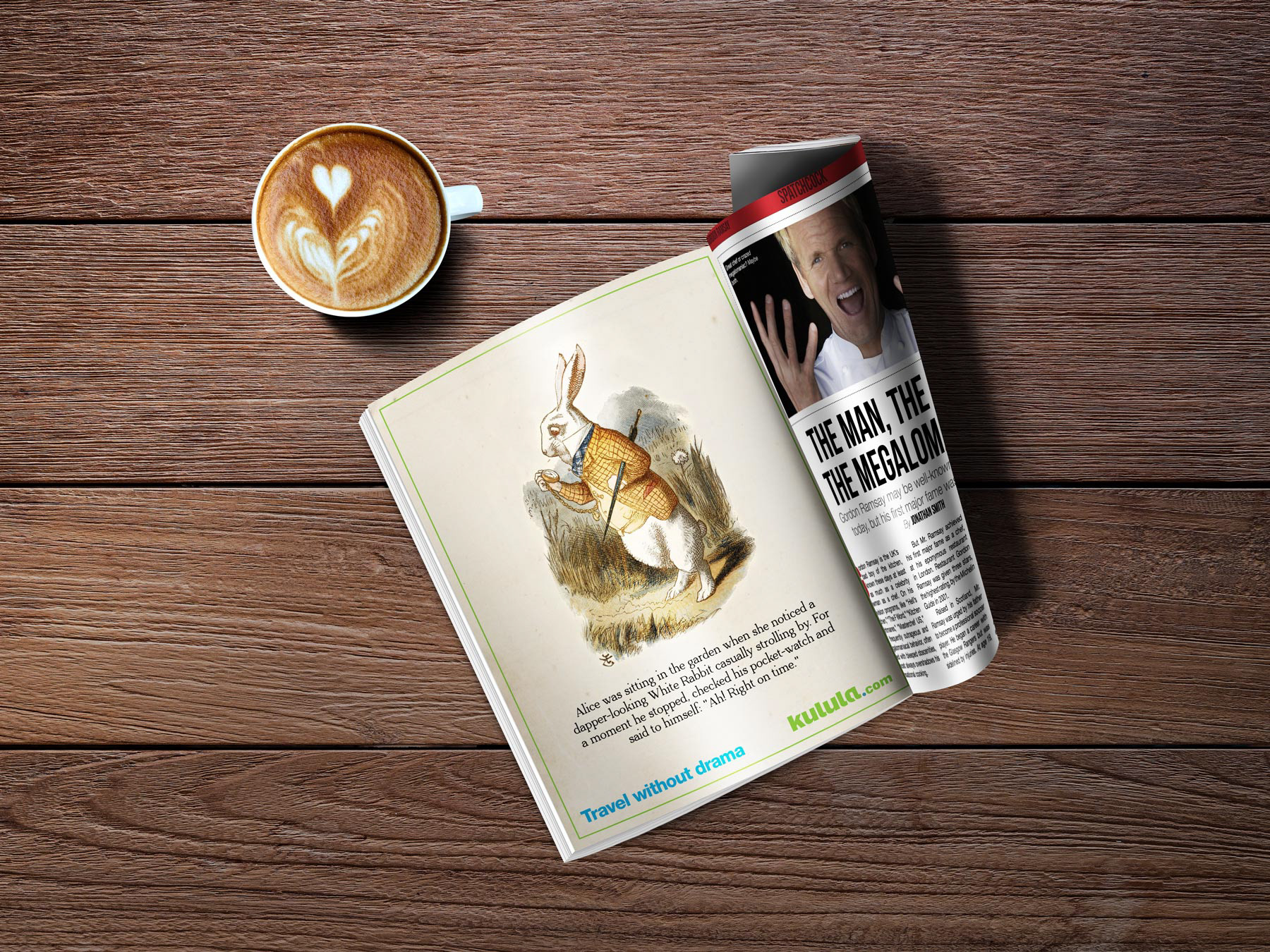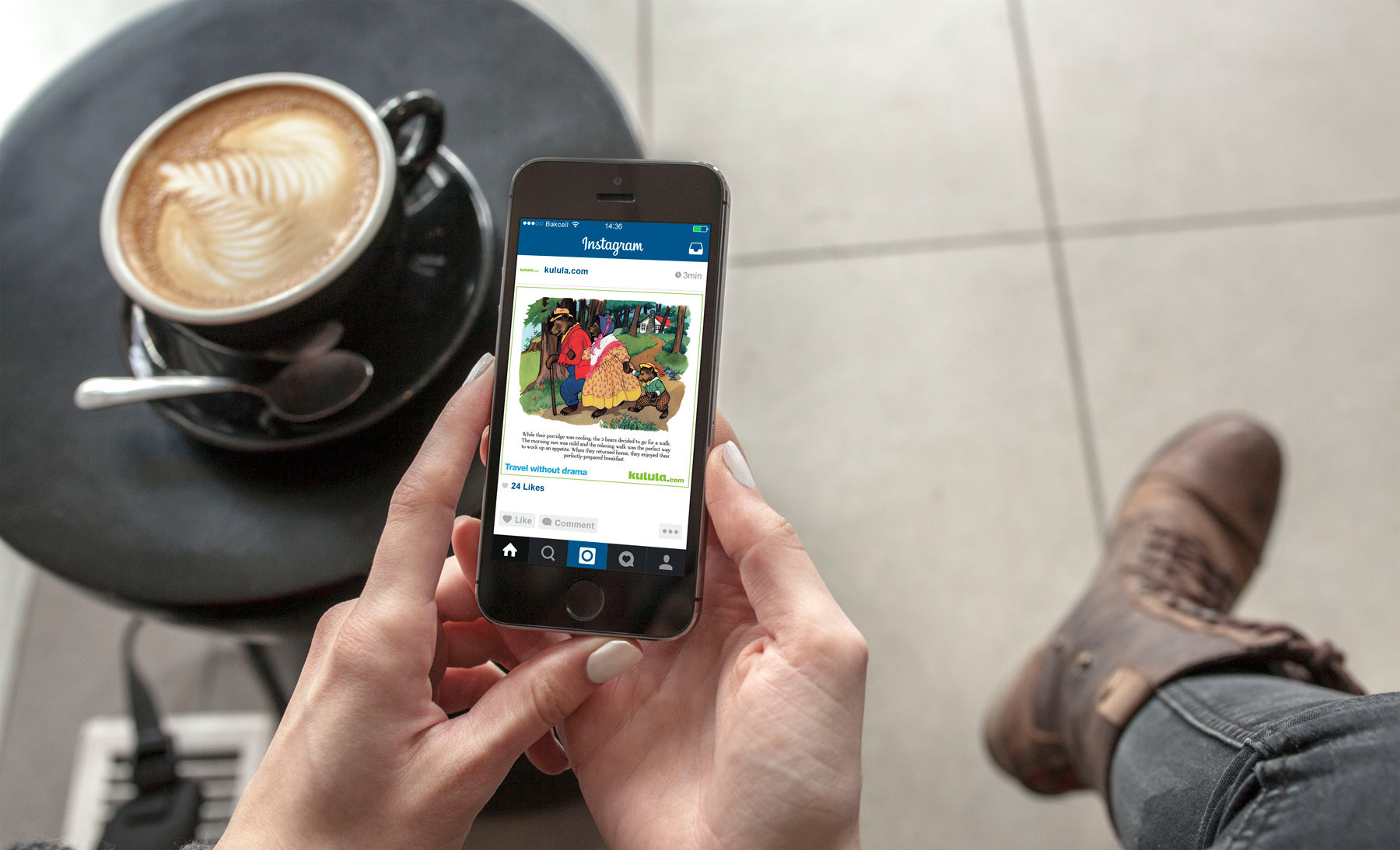 Because kulula.com has a reputation for entertaining online content and ads, I wrote quite a few ads for this campaign - with the idea being that consumers could come to expect a fresh one every week for a while. The following are some of my favourites:
One day, Little Red Riding Hood decided to visit her grandma. She enjoyed a relaxing walk through the woods and they spent a pleasant afternoon together.
Hansel and Gretel were walking in the woods, when they came upon an old woman in a gingerbread house. She invited them in to join her for lunch. Afterwards they helped her with the dishes before continuing on their way.
Alice was sitting in the garden when she noticed a dapper-looking White Rabbit casually strolling by. For a moment he stopped, checked his pocket-watch and said to himself: "Ah! Right on time."
Goldilocks and the 3 Bears
While their porridge was cooling, the 3 bears decided to go for a walk. The morning sun was mild and the relaxing walk was the perfect way to work up an appetite. When they returned home, they enjoyed their perfectly-prepared breakfast.
Having fallen on hard times, Jack set off early one morning to sell the family cow. At the market he received a fair price for her from a local farmer, turning a substantial profit, much to the delight of his mother who wanted to invest in beans.
One day, a prince riding through the forest came upon the tower in which lived Rapunzel - a beautiful young woman with magically long hair. Being quite fashionable himself, they became good friends and visited each other often.
As so many times before, Sinbad the Sailor set off for the island marked on the map. The trip was blessed with great weather and Sinbad made great time, finding the island exactly as charted. There he spent a week enjoying the local sights before returning home.