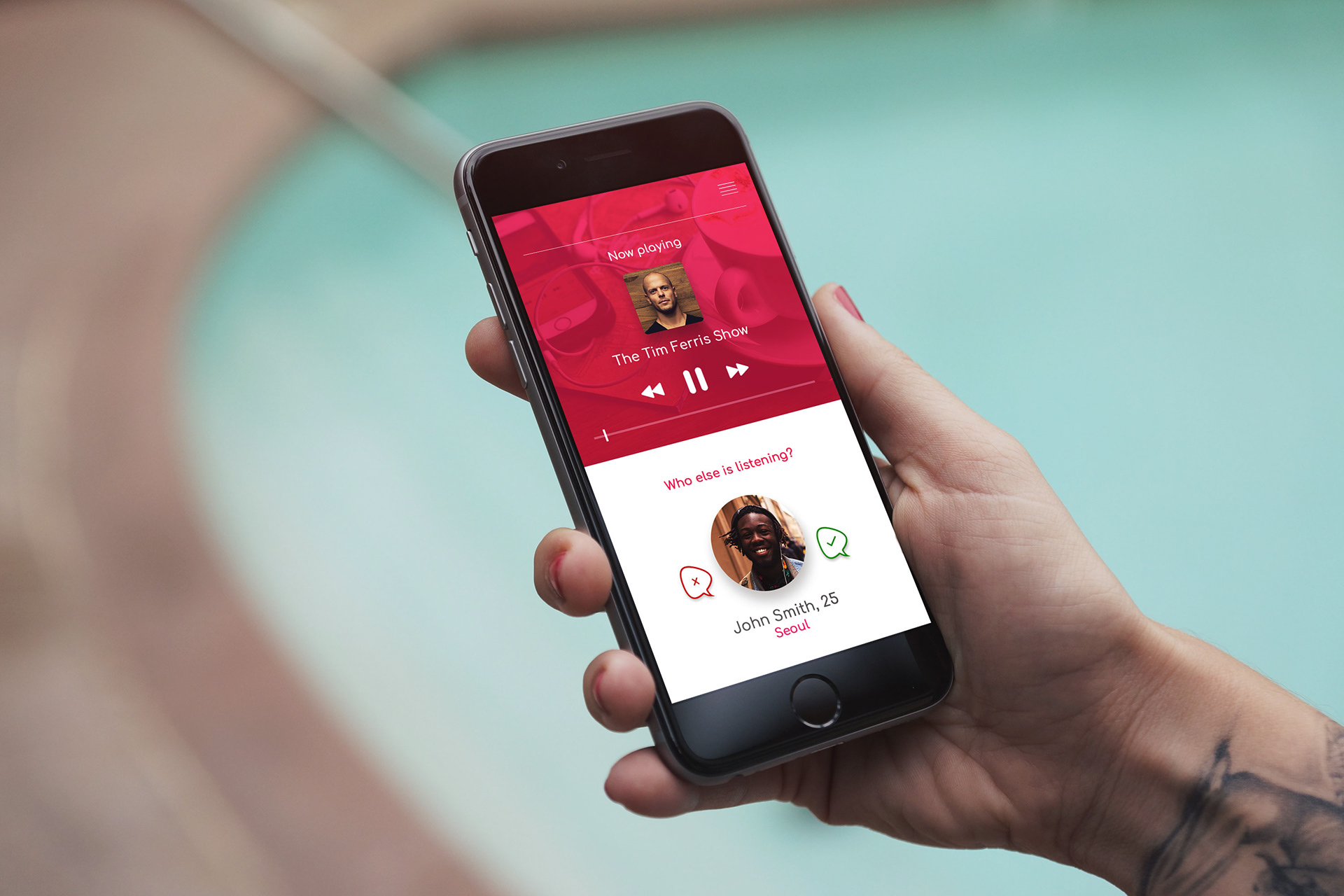 Podcasting has become a popular form of entertainment for people all over the world. In the US alone, more than 55 million people listen to at least one episode a week.
Our choice of podcasts says a lot about us though. Fiction or current events? Business or entertainment? Music, movies or gaming? Tim Ferris or Joe Rogan? In essence, podcast preferences offer a channel primed for engagement based on interest-targeting.
It is this capability that forms the foundation of "PlayDate" – a podcast/dating app concept that would leverage users' taste in podcasts to match them to partners with common listening patterns.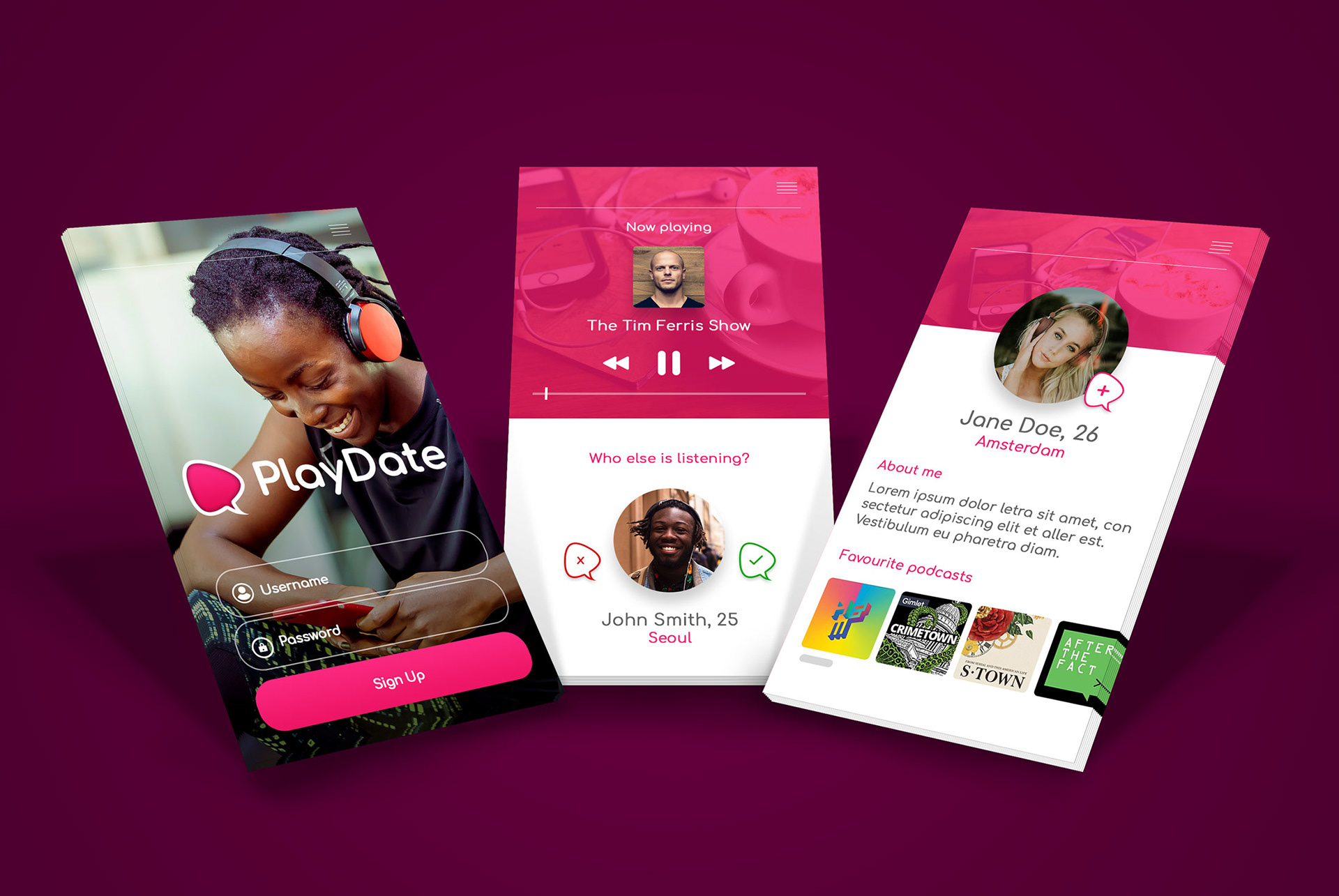 The app works by allowing users to create accounts with basic personal info as well as some guidelines of what they're looking for in a partner. As users consume, subscribe to and share podcast content, the app's algorithm builds a profile of them that is matchable to other similar users that fall within their chosen specifications (age, gender, location).
They are then served with the profiles of these matching users, which they can browse through and choose to connect with.