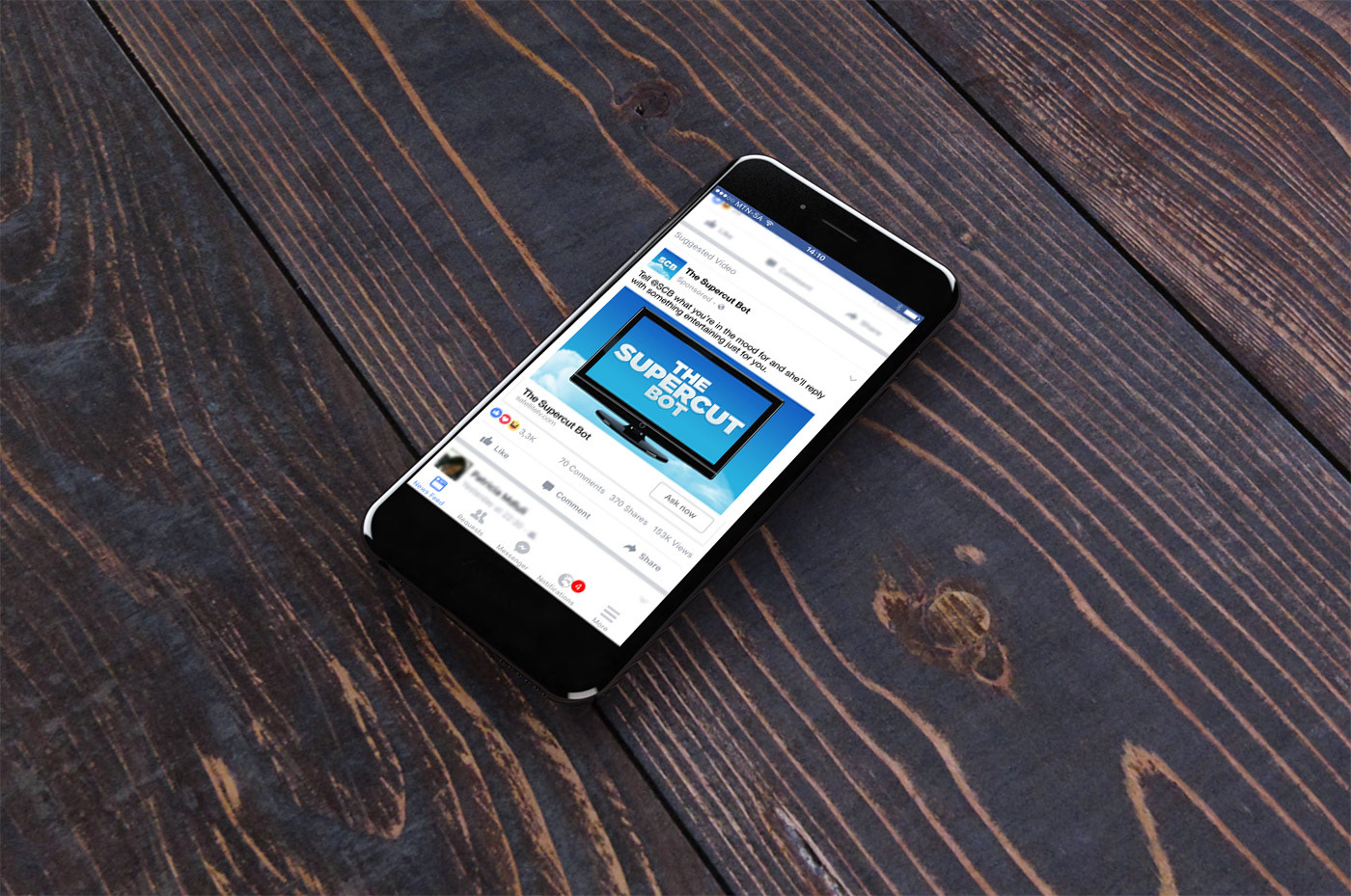 No matter who we are, where we are or what mood we're in, the world of TV brings us all together through shared emotional experiences, extending our agency and allowing us to summon these experiences as if by magic. We came up with the idea for "The Supercut Bot" to promote this and enable people to experience this for themselves in an interactive, self-curated way online.

"The Supercut Bot" personifies the power of TV to bring people together as if on command. Simply tell her how you're feeling or what you're in the mood for and she'll introduce you to TV content in a way that's just right for you.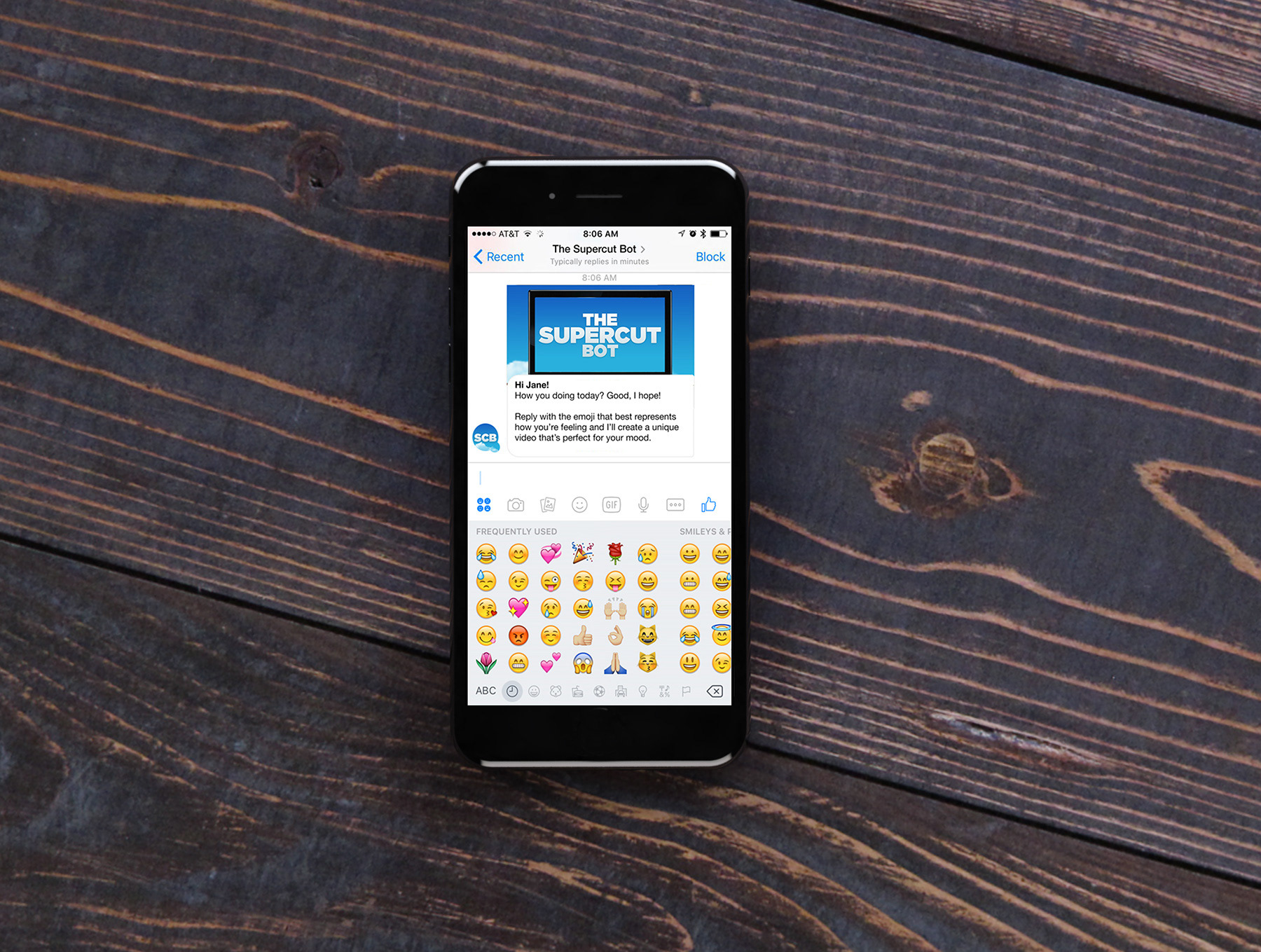 The target audience is introduced to the bot via Facebook Paid Media – whether using interest-based targeting or importing existing databases to create Custom Audiences. Upon interaction, the bot is added to the user's Contact List in Facebook Messenger – available 24/7. At the start of the "conversation", the bot prompts the user to tell her how they are feeling by replying with an emoji. The bot uses this information to compile a bespoke supercut.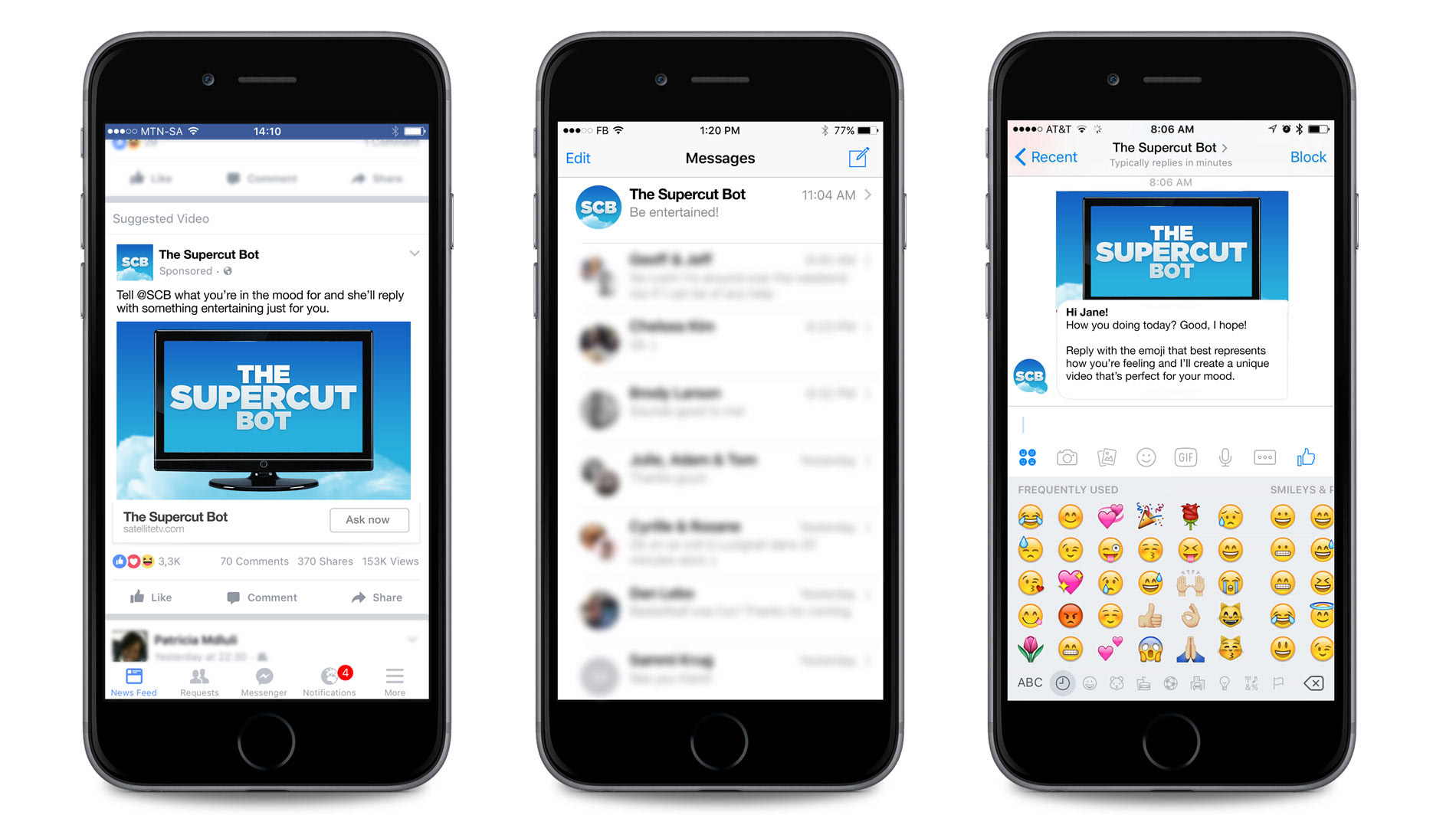 Once the user has replied, the bot presents them with a link to their supercut: a montage of famous movie clips, edited together dynamically, all related to how the user is feeling. After watching, the user has the option to share their supercut with friends. The conversation also continues with the bot telling the user more about the brand/service. Finally, the bot can capture user details – should they be interested – using natural language rather than a form, so that they may be contacted by a sales person.